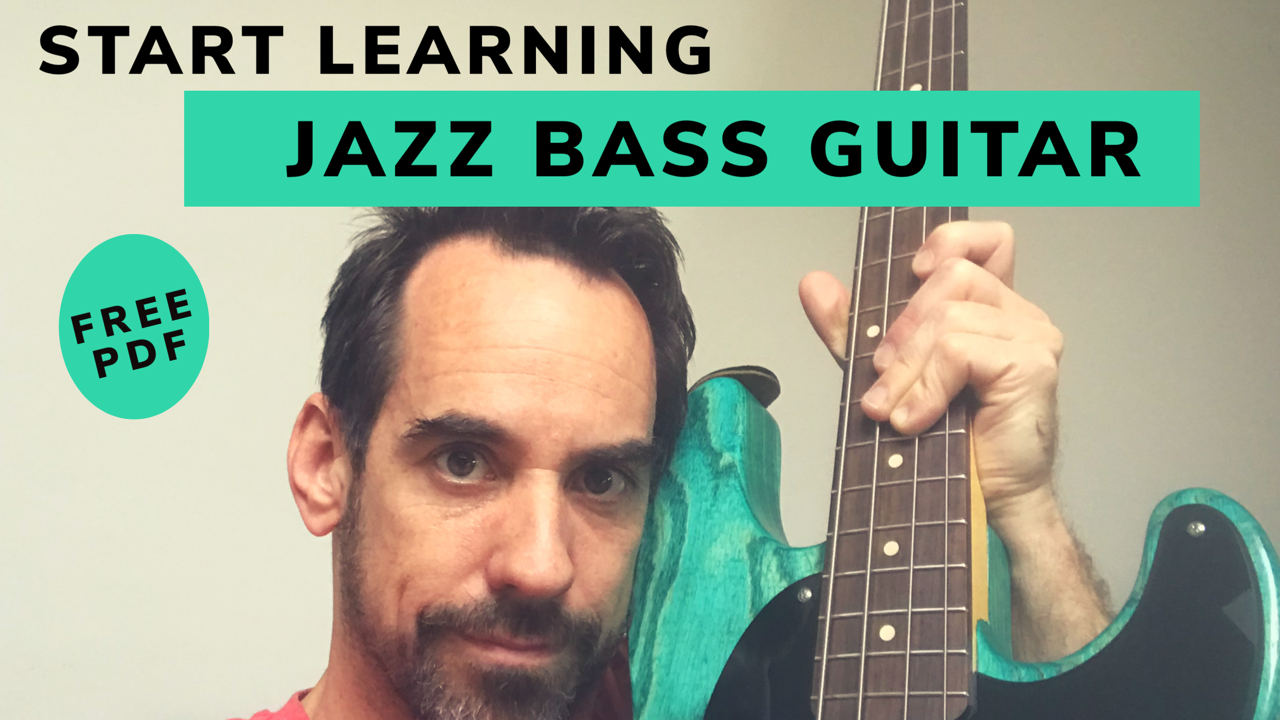 This blog is taken from my YouTube video lesson - No.37 Five Steps to Start Playing Jazz Bass Guitar
To get you started, here are some of the important jazz bassists to check out: 
Ray Brown, Stanley Clarke, Scott LaFaro, Jaco Pastorius, Oscar Pettiford, Marcus Miller, Percy Heath, John Patitucci, Charlie Mingus, Dave Holland, Eddie Gomez, Avishai Cohen, Paul Chambers, Christian McBride, Ron Carter, Stanley Clarke 
This is a list of jazz standards that I suggest you look at first: 
Blue Monk, All Blues, Mr P.C., Blue Bossa, Straight No Chaser, So What, Girl From Ipanema, Satin Doll, All The Things You Are, All Of Me, Mercy Mercy Mercy, Autumn Leaves, Fly Me To The Moon, Oleo 
These are some classic jazz albums: 
Kind of Blue - Miles Davis 
Bird and Diz 
Blue Train - John Coltrane 
Moanin' - Art Blakey 
Mingus Ah Um - Charles Mingus 
Night Train - Ray Brown 
Song For My Father - Horace Silver 
The Amazing Bud Powell 
Speak No Evil - Wayne Shorter 
Heavy Weather - weather Report 
The Sidewinder - Lee Morgan 
Head Hunters - Herbie Hancock 
Here are some resources that will help you get started with jazz: 
Real Books -  These books contain jazz standards, with chords and melodies 
iReal App - This is an online version of the real book, but without melodies 
Jamey Aebersold - One of the key jazz educators, with play-a-long instructional books
A simple chord progression to start getting familiar with, is the II-V-I (2-5-1) chord progression.
In the key of G, this progression is:
Am7 - D7 - Gmaj7 
Try the following exercise, which is written over a II-V-I in  G:

It is also useful, at this stage, to learn what a turnaround is.  I cover this in more depth, in my lesson No.38 Learn to Play a Jazz Turnaround
A turnaround is usually found in the last two measures of a jazz standard, and  its role is to take you back to chord one, at the beginning of the next chorus.
A turnaround in G is: 
I-Vi-ii-V-I   -  G - E - A - D - G 
We can use chromatic notes to link up the root notes of each chord.  A chromatic note, is one that falls outside of the major or minor scale, for that particular chord.  We can use chromatic notes that are above or below the root note.
Try the following exercise to practice a turnaround in G:

Now vary the chromatics notes, and try from above the root note.
Practice these exercises in different keys, listen to some of the bassists i have suggested above, and you will be well on the way to starting to play jazz.
Make sure you brush up on your music theory and reading music, as this will be necessary to really understand jazz harmony. 
If you need help in these areas, then have a look at my Bass Beginners Guide which is 120 pages long, and is full of information and exercise to help you understand and practice: